MATT CHEM GROUP WINTER HOLIDAYS
Le 19/12/2019 à 16h15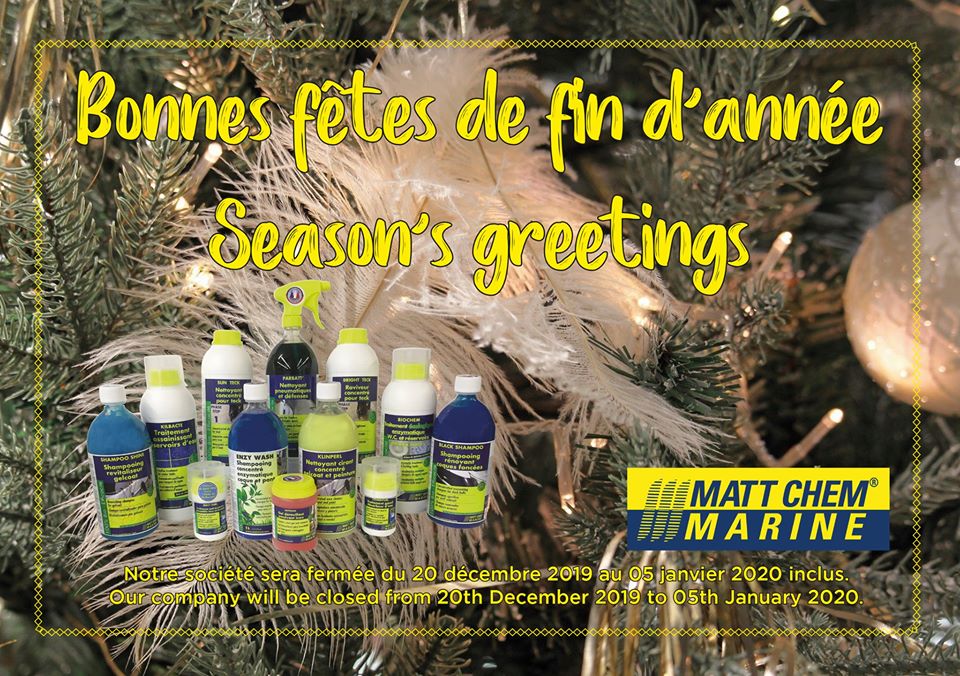 MATT CHEM GROUP WINTER HOLIDAYS
Hello, 
Our company is closed for winter holidays from December 20, 2019 to January 5, 2020.
We will be sure to get back to you quickly at the beginning of January and we wish you a Merry Christmas and an Happy New Year .
Shipments of goods will be suspended during this period.
MATT CHEM® GROUP
Marine - Loisirs - industrie – Automobile
37 Rue de Fontenay
92220 Bagneux France
Tél: (33) 1 42 53 73 73
Fax : (33) 1 47 35 27 28
Site web : www.mattchem.paris
www.mattchem.com www.mattchem.fr